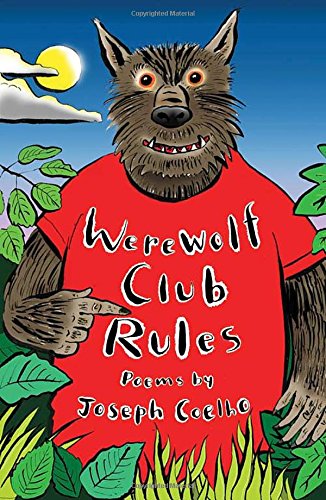 Thanks everyone who entered this competition. The standard was very high indeed. Well done if you won or were a runner up!
National Poetry Day in the UK is on Thursday 8th October. This year's theme is LIGHT. Help us celebrate by writing a poem about light. It can be about things that give light, the sun, torches, candles… or about how light illuminates dark corners and chases the darkness away. Or maybe about that "light bulb moment" when you finally see the light. Interpret it any way way you like.
Poems can be long, short, rhyming or non-rhyming, or in any other kind of style. They can be sad, happy, serious or funny.
We have five copies of the fabulous Werewolf Club Rules by Joseph Coelho to give as prizes. (See our review)
You may enter as many poems as you like. But remember – we are looking for originality. We suggest you write the poem first, save it on your computer, and cut and paste it. Do double check it – make sure it says what you want it to say, make sure it has a nice, flowing rhythm and check your spellings.
Write your poem in the competition box below. And make sure you include your email address so that we can contact you if you win. You don't have to be British or come from the UK to enter but poems must be in English. And you must be between 3 and 18 years old to enter. The winning poems and the best of the other entries will be published here in October.
Poems must be your own work. The competition will close on Saturday 10th October 2015. Good luck!